Injury Prevention in Windsor Springs, MO. Whether you're an athlete and want to improve your performance, or a recent retiree who wants to dedicate your time to hiking, don't let the fear of reinjury keep you from the happy, healthy lifestyle you deserve. While our certified Windsor Springs, MO physical therapists spend much of their time helping athletes and others recover from injury, we are experts in the entire musculoskeletal system who can evaluate your body's current condition and how you move to show you exercises that are proven to reduce the risk of injury by preparing your body for the stressors of your desired activity. Make an appointment at Axes Physical Therapy today or reach out to the location most convenient for you.
Being physically active is vitally important to many Windsor Springs, MO residents. Many of us participate in active endeavors like playing sports, biking, or other physical activities. Furthermore, committing to an active lifestyle helps stave off chronic conditions including type 2 diabetes, cardiovascular disease, dementia, mental health issues, and certain cancers. Not only can physical therapy with one of Axes' licensed Windsor Springs, MO physical therapists allow you to come back and perform even better than before, but our injury prevention specialists can help keep you active by improving your overall strength, flexibility, and posture. All of our treatment plans, for both recovery and injury prevention, have been prove to work and are developed uniquely for each client and the lifestyle they desire.
If you've recently suffered an injury, or have a lingering injury that just won't go away, contact the Axes Physical Therapy location nearest you in Windsor Springs, MO for a free injury screening. To take preventative measures and ensure that you can continue with your sport or hobby, read on below or inquire about an appointment at your earliest convenience.
Types of Injuries We Prevent Prevent in Windsor Springs, MO
Most injuries happen for one of two reasons:
Repetitive motion injuries are injuries that are caused by repetitive movements over time. They are common in overhead athletes such as softball or basketball players and typically reveal themselves with joint pain.
Acute injuries are sudden and spontaneous. Examples include falling or a sudden impact by an object or another person. These can result in bruises, twisting joints, fractures, and dislocations.
Some of the injuries we see most frequently, like rotator cuff tears, can either develop over time or occur suddenly. Other injuries, such as ACL tears, almost always occur spontaneously, such as receiving a direct blow to the knee.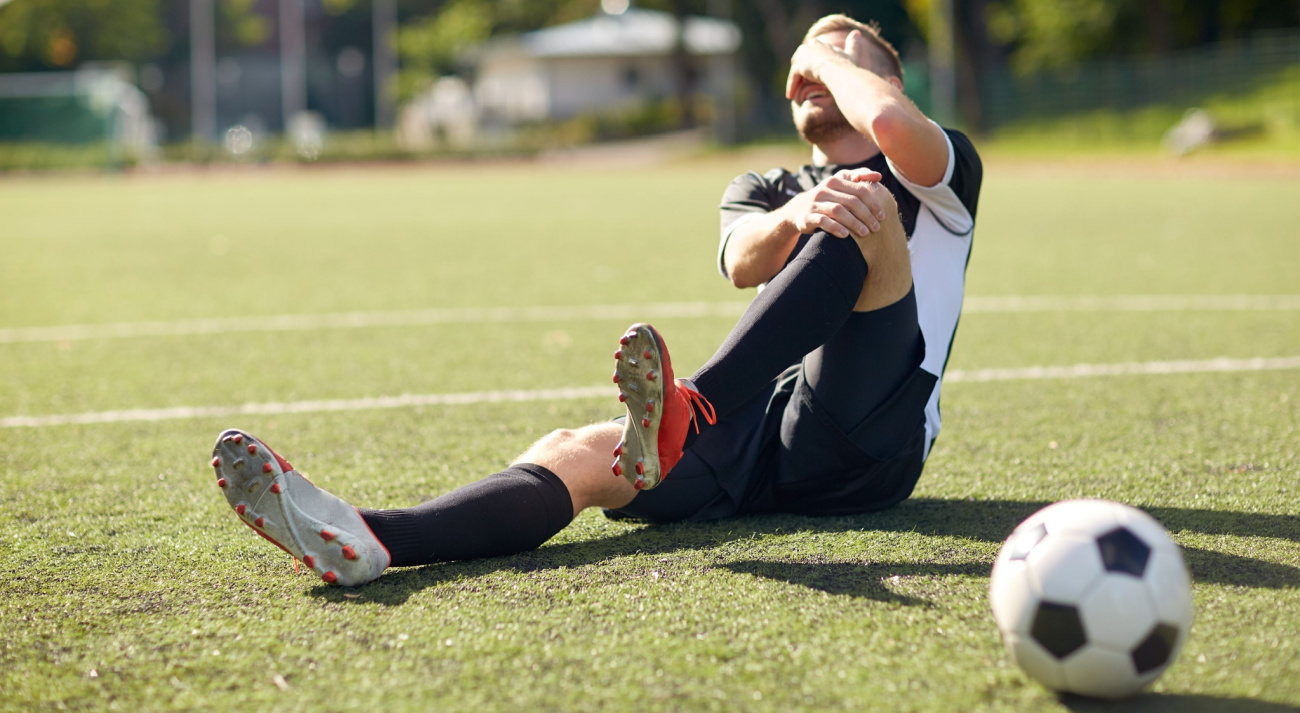 Why Do Injuries Happen? | Injury Prevention in Windsor Springs, MO
While anyone can suffer an injury almost at any time and for numerous different reasons, they generally happen because of dysfunction or imbalance and your body and between body parts. There are three main causes of why your body cannot handle an activity:
Muscle Imbalance
Muscle balance is crucial to supporting joints and staving off injury. Imbalance can result in an overreliance on one set of muscles, which may cause your body to use it in a way it shouldn't. It can also lead to poor posture, and one set of muscles becoming fatigued sooner, increasing the risk of injury. Injuries can be caused by poor muscle balance between muscle groups, such as having a strong bicep and weak tricep, or within muscle groups, such as an imbalance between the four muscles of the rotator cuff. Symptoms include:
Customized injury prevention with our professional physical therapists in Windsor Springs, MO will bring balance to your muscles.
Movement Dysfunction
Movement dysfunction can result in poor balance and impede your body's ability to naturally perform functional movements, causing injury. It can be caused by a variety of musculoskeletal issues. Symptoms include:
Joint mobility limitations
Muscle imbalance
Poor coordination
Reduced balance
When you initially see our injury prevention professionals in Windsor Springs, MO, we'll go through your medical records and analyze your current movement health, strength, and flexibility. Then, in tandem with with your physician or any additional medical professionals treating you, we'll develop a tailored plan of attack been proven to work through research and studies to get your body moving as it should.
Posture Dysfunction
Bad posture doesn't just affect people with desk jobs. Athletes and others with active lifestyles can suffer from postural dysfunction when resting, using the computer, or in certain poses related to their sport. Good posture refers to correct alignments of the neck, torso, pelvis, and extremities in a way that encourages our spine to stay in its natural curves. Poor posture can compact the bones of the spine, which interferes with our body's ability to communicate with itself and reach the strength and range of motion you need to achieve. It can also lead to:
Muscle weakness
Muscle imbalance
Poor positioning
Joint mobility limitations
Poor muscle recruitment
By teaching you good posture, we'll aid in your injury prevention by ensuring muscle balance, flexibility, and that your vertebrae remain in place.
---
---
Injury Prevention Techniques in Windsor Springs, MO
You can still suffer an injury even if you did everything possible to reduce that risk. We cannot promise that our injury prevention program completely negates the risk of injury. However, there are several steps you can take to greatly reduce the risk of injury:
Take a rest — Your body needs time to rest and recover after any moderate to intense activity. If you're heavily active, make sure to take one or two days off per week to allow your body to naturally heal any mild pain or soreness. If you're moderately active, take a break for the few hours after an activity so your body doesn't become too fatigued.
Use the right equipment — Helmets, chin straps, protective eyewear, and other equipment necessary in sports and other activities helps you avoid injuries like rashes or concussions. If you've had a previous injury, your Windsor Springs, MO doctor or physical therapist may fit you for braces or Kinesio Taping® to stabilize a joint. Other methods like making sure all the equipment is snug can further help injury prevention by stabilizing your joints.
Strengthen muscles — Strengthening soft tissue helps it withstand the rigors necessary for in sports and other activities. In your tailored injury prevention program with our expert Windsor Springs, MO physical therapists, we'll work to build up your body to be able to stay healthy in the activities you love.
Enhance flexibility — Stretching contributes to injury prevention in three way:

It increases which movements you can make and how far you can extend them, which allows for your tendons and ligaments to adjust to more dramatic movements.
It enhances circulation, which allows for nutrient-rich blood to flow to your muscles, eliminating waste byproduct and revitalizing the muscles.
It improves your posture, which we already know is an an important part of injury prevention.

According to a peer-reviewed sports medicine paper, sports like football that include sudden twists and movements require soft tissue with sufficient flexibility to perform those movements. Stretching and warm up exercises before games or training further helps prevent injuries.

Use accepted technique — In every physical activity, there is an accepted way to position and move your body. These techniques not only help you perform better but help reduce the risk of injury. Football players are taught to tackle with the shoulder in order to reduce the risk of a head injury, and swimmers learn the proper strokes to use the appropriate muscles. We utilize DorsaVi video motion analysis to break down your movement and analyze how to both improve your performance and reduce your risk of injury.
Don't ignore what your body is telling you — If you feel pain in a muscle or joint, that means that body part is telling your brain that something is wrong. If you feel sudden pain, stop immediately and seek proportional medical care. If your body isn't holing up well in an intense training session, save it for another day.
Don't play through an injury — Even though teammates, competitors, and fans appreciate a player that plays through pain, forcing your body to perform with an injury to a muscle, joint, tendon, or ligament could make that injury worse and leave you on the sidelines for longer than it originally would have. Depending on the severity of your injury, recommended actions may be using R.I.C.E. method, visiting your doctor, and a series of physical therapy sessions to ensure your body heals naturally and can handle the activity you want to return to.
Follow the rules — Many sports have special rules at different levels to reduce the risk of injury. Penalties for helmet to helmet hits in football, rules against slide-tackling in soccer, and even the existence of bike lanes are examples of rules that leagues enacted to prevent injuries to ourselves and others. There's a reason those rules exist, and a reason that there are penalties for them.
Speak a professional physical therapist — It's always advisable to have a medical evaluation before another season begins or committing yourself to any strenuous activity or training regimen. While there, ask your doctor if injury prevention with a experienced physical therapist in Windsor Springs, MO is right for you. Every treatment plan we employ has been proven to help athletes remain healthy, and we'll personalize your program to how old you are, any previous injuries, and how physically active you wish to be.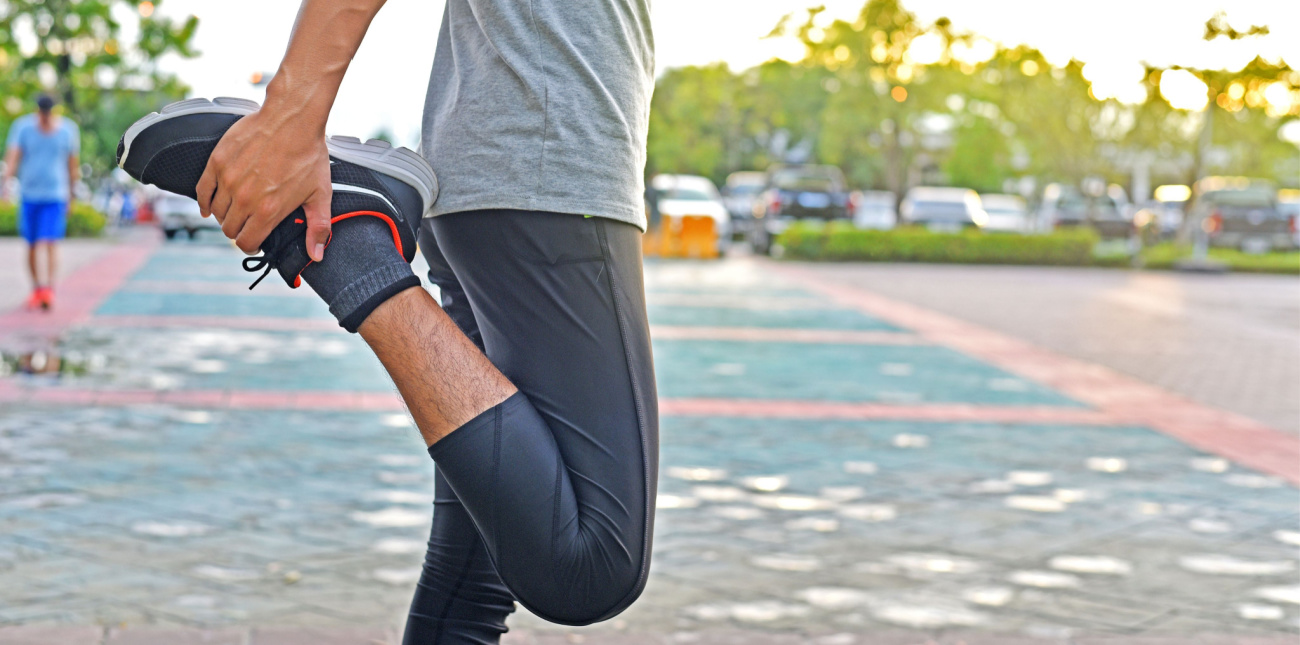 Injury Prevention for Older Windsor Springs, MO Adults
Falls in the elderly accounted for more than 3 million emergency room admissions and more than 34,000 deaths. Research demonstrates that being physical active is a great method for reducing the risk of falls. Other conditions that cause pain such as arthritis that are wear and tear injuries can be more bearable and take longer to progress with physical therapy exercises that keep your soft tissue and joints active. While the physical demands for seniors may not be as high as an athlete, the same principles of strength, stability, flexibility, and ideal posture are great agents in injury prevention.
Other services we offer in Windsor Springs, MO include:
Windsor Springs, MO Injury Prevention | Axes Physical Therapy
Being injured in something you love doing can create a mental block that won't allow us to experience the same freedom. The licensed Windsor Springs, MO physical therapists at Axes are here to develop your personalized injury prevention program that will keep your body prepared for the rigors of physical activity, and your mind at ease that you do not have to fear going back to what you love doing most. You deserve to feel the physical and mental health benefits that you once valued so much. Make an appointment online or contact the location nearest you to start your program with one of our injury prevention professionals in Windsor Springs, MO.