Mobility in Mackenzie, MO. Our bodies are designed to be on the go. But sometimes, our bodies don't work the way they should and it impedes us from our favorite activities, or even just being able to carry out or daily live comfortably. While experiencing pain and other factors that affect mobility also have an impact on our emotional well-being, Axes Physical Therapy in Mackenzie, MO can provide you with safe, effective, and proven treatment plans that are built specifically to you, your age, and your desired activity level. No matter if your mobility is limited because of an injury, a disease, or an impairment in your musculoskeletal skeleton such as sciatica, start on the road back to optimal movement health and meaningful pain relief as soon as possible by scheduling a free evaluation with Axes today or calling the location nearest you.
The one definition of mobility is, "the ability to move… freely and easily." For some Mackenzie, MO residents that looks like rolling over in bed comfortably, while for others it may mean serving an ace on the tennis court. Whatever it means to you, if you can't live the life you want pain-free consult with your doctor about professional physical therapy and movement health services.
Functional Mobility in Mackenzie, MO
Functional mobility refers to a person's ability to complete basic tasks. This can be anything from rolling over in bed or getting in and out of the shower safely. In general, there are three types of functional mobility:
Bed mobility — Your ability to scoot, roll, and get in and out of bed comfortably.
Transfers — Your ability to switch between places, for example from a bed to a chair.
Ambulation — Your ability to walk freely without the need of assistance. This also includes walking while being able to carry objects.
If you cannot currently complete some or all of the tasks above without the aid of a person or assistive device, the Mackenzie, MO physical and occupational therapists at Axes are devoted to getting your independence back. Whether the condition affecting you is a knee injury, arthritis or other joint pain, or even a a progressive disorder like Parkinson's disease, we'll implement a tailor-made plan that safely and correctly helps you reach the best possible mobility. We will guide you in strengthening, balance, and flexibility movements. We also offer vestibular therapy to help with vestibular disorders that cause sensory dysfunction.
The seven level Functional Independence Measure (FIM) is the staple of how to evaluate functional mobility in Mackenzie, MO:
Complete independence, meaning you are able to move in a certain way without risk of injury and without taking an excessive amount of time
Modified independence, meaning you can perform certain movements but only with a walker, a cane, or crutches
Stand-by assist, meaning you can perform the movement independently but need someone to monitor you for safety
Minimal assistance, meaning you can exert 75% of the work needed to complete the task or more while a physical therapist helps you the rest of the way
Moderate assistance, meaning you can exert 50% of the effort necessary
Maximal assistance, meaning you can complete about 25% of the task independently
Total assistance or not testable, meaning you can complete less than 25% of the task, or that even testing whether or not you can do it is not safe
At Axes Physical Therapy in Mackenzie, MO, your tailor-made treatment plan may include gradually allowing you more and more independence until you get the highest level you can. All of our methods are proven to be safe and effective through extensive clinical studies, and your dedicated physical therapist will begin your mobility treatment with a thorough evaluation of your health to confirm that the exercises we use are safe for someone suffering from the same ailment you are.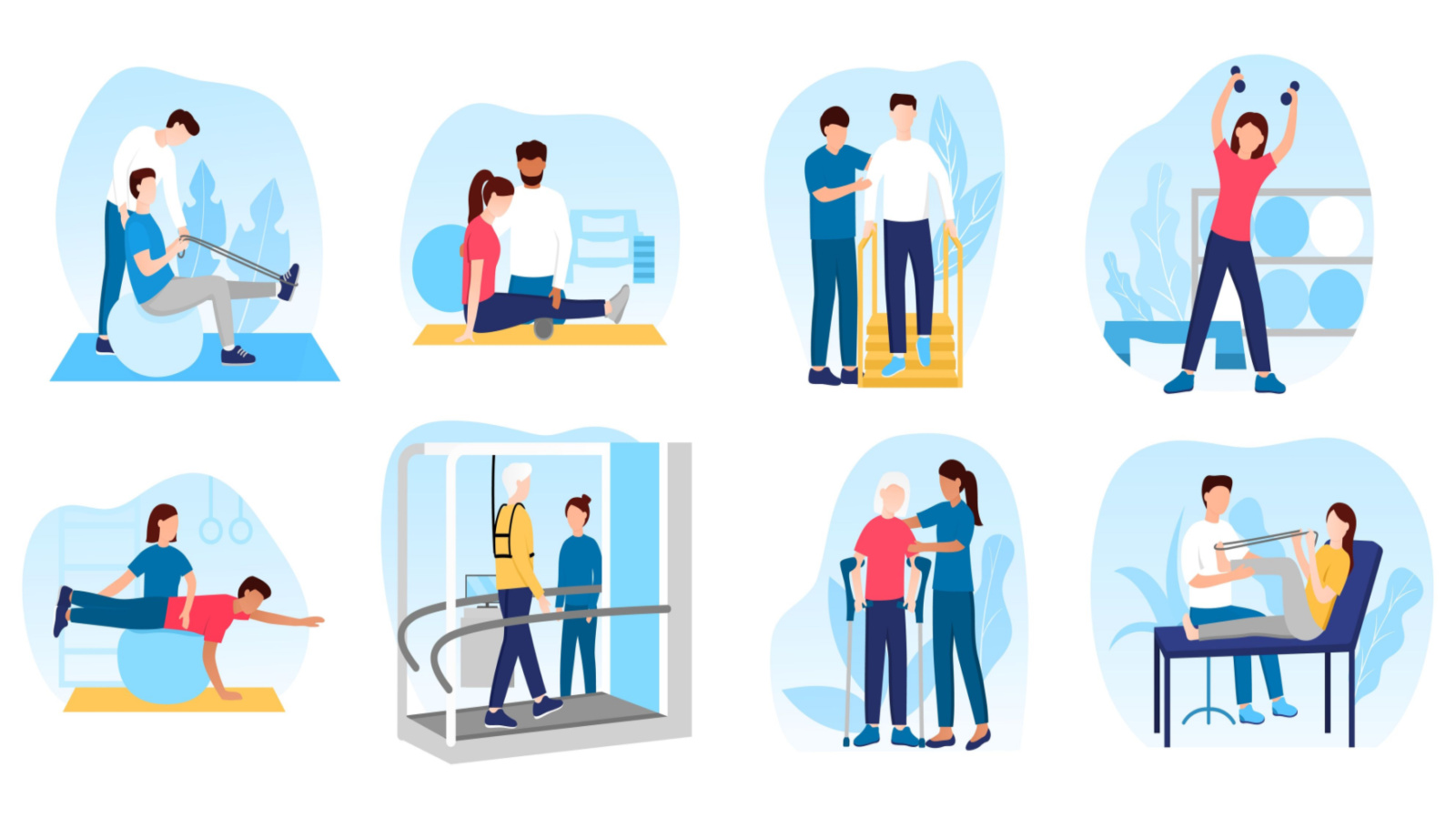 Beyond Functional Mobility in Mackenzie, MO
Of course, many of us desire a higher level of movement health than just rolling over in bed without assistance. There are corners to burn on the football field, your pets to play with, and the physical demands of the job you carry out every day so that you can put food on the table for your Mackenzie, MO family. At Axes, we offer comprehensive physical and occupational physical therapy that can help any athlete, worker, or family member reach the optimal movement health they need to get back to the activities they love. Our services also include:
Occupational therapy — Our Mackenzie, MO occupational therapists are an essential part of getting you back to work after a work-related injury. We team up with you and your physician, insurance carrier, attorney and employer so you can get back to helping our Mackenzie, MO community and providing for your family the best way you can. Our advanced work rehabilitation includes Functional Capacity Evaluations to ascertain if you can safely go back to work either fully or at some level.
Sports therapy — The last thing anyone who loves playing sports wants to experience is a sudden fall or collision that sidelines them and keeps them from what they love for weeks, months, or longer. Our Mackenzie, MO physical therapy team knows how to help those who are sidelined because of ACL tears, rotator cuff tears, and a variety of other injuries. Our Certified Athletic Trainers can also educate you on the specifics of injury prevention to help you avoid re-injury.
Pre/post surgical rehabilitation — Surgery makes anyone anxious. Whether your surgery is elective or medically necessary, we'll team up with the doctors recommending and performing your surgery to help you feel confident in your treatment, and develop a successful strategy to restore optimal mobility.
However limited you currently are in your mobility, and lifestyle you are trying to get back to, consult with your Mackenzie, MO doctor about what physical therapy can do for you, or come see us for a free injury screening from a professional physical or occupational therapist.
How a Physical Therapist in Mackenzie, MO Can Help Improve Your Mobility
Our mobility is based on our strength, flexibility, range of motion, and balance:
Strength — While physical therapy can help rebuild muscle after an injury and slow the weakening of muscles as we age, it also helps to make sure no muscle is stronger or weaker than it should be in relation to the muscles around it. Having equal muscle balance around joints is imperative in preventing injury and improving your mobility.
Flexibility and range of motion — To reach the movement health and lifestyle we desire, not only do our muscles need to have the strength to control bones, but our muscles, tendons, and other soft tissue need to be able to lengthen, and our joints need to be able to perform a wide variety of movements.
Balance — Frequent causes of balance issues are:

Problems with vision
A vestibular issue, or something in your inner ear
Your proprioceptive system, the receptors in our muscles that monitor length, tension, pressure and noxious stimuli
A clinically experienced physical therapist in Mackenzie, MO will find the root of your limitations in mobility and develop a safe and effective treatment plan to get you back to the lifestyle you enjoy most. In addition to therapeutic strength, flexibility, and core exercises, other evidence-backed techniques may include:
If necessary, a physical therapist in Mackenzie, MO can also create custom medically accepted assistive devices such as splints, braces, crutches, or canes in order to best facilitate movement.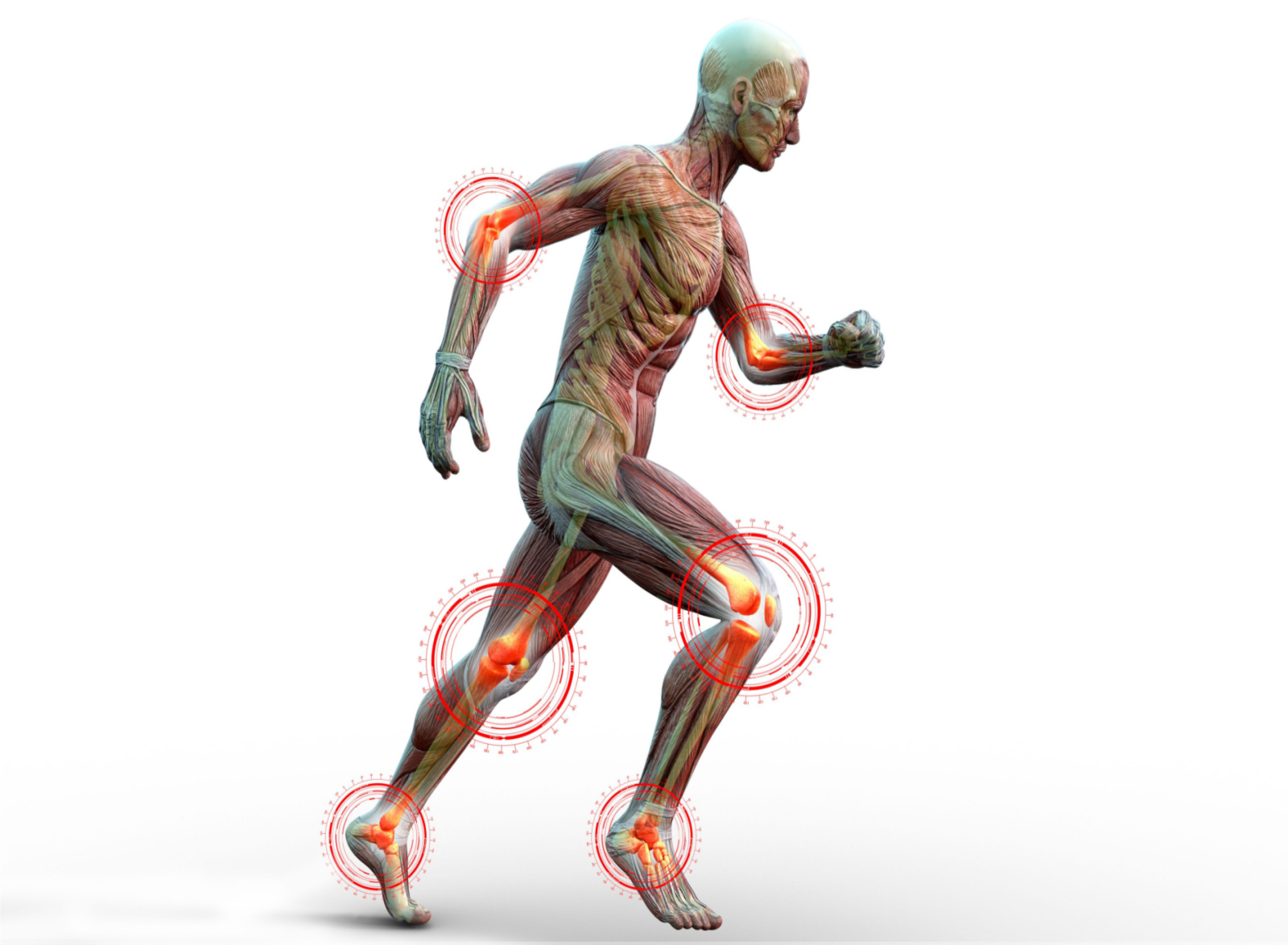 How Physical Therapy in Mackenzie, MO Helps Beyond Mobility
The benefits of physical therapy go beyond just getting around easier, getting back to work, or getting back on the field. Your proven treatment plans:
Pain relief, whether from an injury or pain that is chronic in nature without needing to depend on costly and potentially habit forming prescription drugs
Depending on the nature of your mobility limitations, the potential to avoid surgery by motivating your body to heal on its own
Mobility education, including physical therapy techniques you can safely do at home, injury prevention techniques, and correct posture
Encouraging you to maintain an active lifestyle, which leads to increased energy, lowers your risk of cardiovascular disease, helps control weight, improves your mood, and promotes better sleep
Other services we offer in Mackenzie, MO include:
Mobility in Mackenzie, MO | Axes Physical Therapy
Whether you need hand therapy in order to make it easier for you to use a computer, are in need of meaningful pain management for sciatica, or want to get back on the field after a sports injury, Axes' team of licensed physical and occupational therapists will develop and implement the treatment plan that works best for you. We take a leads to positive patient outcomes. To get back your independence and active lifestyle, request an appointment with Axes Physical Therapy today or call the location nearest for you.